Tailor-made software
Install custom software for auto-identification, traceability and warehouse control
Our engineers have extensive experience in the design, installation and support of customised industrial applications
Does your production line have very specific needs? We analyse each case, provide consulting and carry out the development of customised software that covers any need for the improvement of your production lines.
With tailor-made software you can integrate all the project components. In this way, the customer has only one point-person responsible for the project from start to finish.
GET YOUR

CUSTOM SOFTWARE
What kind of custom software do you need?
Customised software development to help you be more efficient and comply your sector's legislation
We develop customised software for different industrial sectors, from the pharmaceutical industry to food and beverage producers and manufacturers.
The deployment of custom software allows you to:
Have full control over industrial traceability whatever the level of identification (by unit, pack or pallet). Products will be perfectly labelled and coded, no matter where in the world they are shipped
Examine incoming raw materials by scanning supplier barcodes or printing own barcodes on demand
Record information on all processes in the production chain, including when raw materials are added, or during manufacturing and packaging
Record the serial or batch number, expiry date, weight, quantity and other key information so you have it all at hand.
Analyse the efficiency of a production plant to anticipate production errors through trend analysis
Manage the data captured during production. After data collection, you will be able to consult them and generate reports
Design and print barcode labels quickly and easily with NiceLabel
Have control over the customised software from your mobile for greater flexibility
By your side from start to finish
We analyse the needs of your company to guide you and offer you a software development service that completely suits your needs. We have in-depth knowledge of the best solutions available that allow each industry to improve its processes and thus increase productivity. Our experts will study your specific case in order to provide you with specific solutions.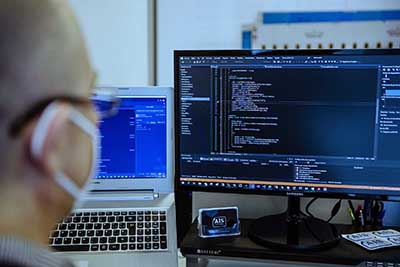 We install the custom software we have developed. You won't have to worry about a thing. AIS Vision Systems' technical department will ensure that everything runs smoothly from start to finish.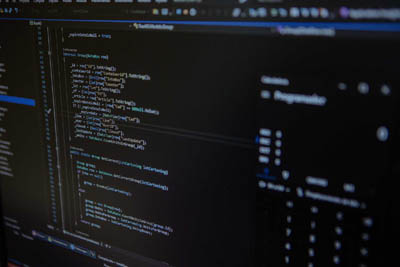 We provide training sessions for the staff in charge to get the most out of the tailor-made programmes for companies.
MORE INFORMATION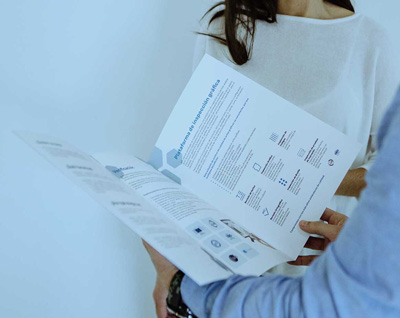 You are right at your side: if there are changes in the company and you need a new solution, if you have technical doubts about the implemented systems, if you need support for a project with specific particularities… We offer you a preferential annual support service, with preventive maintenance of the contracted systems. AIS Vision Systems is always at your disposal.
MORE INFORMATION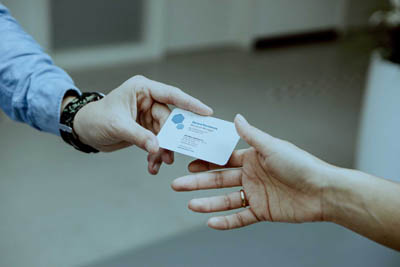 Contact us
Take the first step to implement the technology that will give you peace of mind
Please fill in the form below and the AIS Vision Systems team will respond within 48 working hours. We will study your case and advise you on the best technological solutions to get more out of your company.